Where To Buy Stamps? Locations You Can Get Stamps Now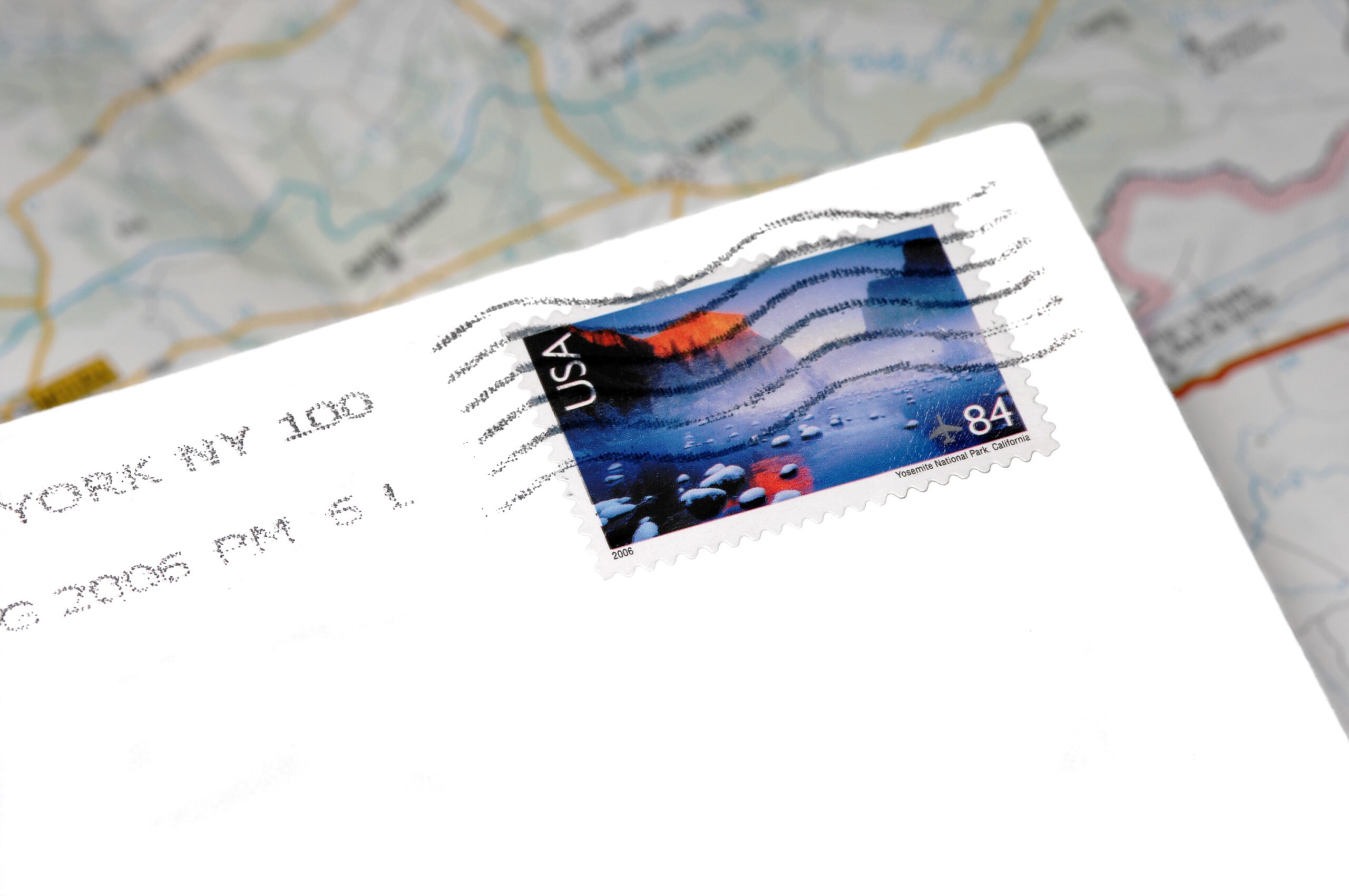 If you are looking for where to buy stamps, there are probably more places than you would think that carry postage stamps. This isn't to get confused with rubber stamps. If you want to buy rubber stamps to use to stamp your return address there are other options and places you can buy them. In this article we are talking about postage stamps that you put on an envelope.
The main place that most people know where you can buy stamps from is the post office. If you go to USPS.com you can ever order stamps online through their website, but you have to pay for shipping and it may take days or weeks for your stamps to arrive. If you can't order online or go to a physical post office location, you can call and order stamps by phone. There are many other options to get postage stamps quickly and easily without having to go to the post office near me. 
Where to Buy Stamps Other Than The Post Office
The most common place to buy stamps from is obviously the post office. But for some people, they can't find the time to go to the closest USPS Post Office location near them because they may work during post office hours. The closest post office near me is a few minutes from my house. It is a very small building and not many people work there, so they don't have the same hours as other post office locations. I am always working when they are open and on Saturdays, they are only open for 2 hours in the morning so it isn't often that I can make it in during business hours to purchase stamps and get my items shipped.
If you are in a pinch and don't have the time to go to the post office, there are many other places you can buy postage stamps. Also, because post offices are closed on Sundays, you can't purchase stamps there. The same is true with federal holidays. Because post offices are always closed on federal holidays, there are other places you can buy stamps from when the post office is closed.
So where can I purchase stamps from on a Sunday or on a holiday? Below are some secondary places you can purchase postage stamps from.
Disclaimer: Not every store in these categories sell stamps, but you can go to your local stores and ask to find out. 
Online
 The best place to buy stamps is online. It is much easier than going to a store to buy stamps and often times, buying stamps online is cheaper. You can print stamps online on stamps.com and all you need is a normal computer printer and a stamps.com account.
Stamps.com offers a free trial where you can print stamps for free and just pay the value of postage. Also, if you go to a post office to mail a normal piece of mail first class, it costs $0.55 and on stamps.com it costs $0.50 so you end up saving money. If you mail a lot of things, it adds up and you can have big savings. And if you print your postage online, all you have to do is put it in your mailbox with your flag up so your mail carrier takes it to be mailed. You can also drop them off to one of the mailboxes near you. If you need to mail a package, you can also print shipping labels online using Stamps.com.
After your free trial of Stamps.com, if you don't cancel your subscription membership, you will be charged $17.99 per month until you cancel. When you sign up for a stamps.com free trial, they have a Special Offer where you get $5 in free postage to use during your trial period and they send you a kit in the mail with supplies like mailing labels and more. They also give you a free mailing scale if you are a new customer, you just have to pay for shipping. Another benefit they give you is $20 in free postage to use after your free trial expires. You can use $10 of the $20 in your first month and the remaining $10 in the second month of your membership. You can cancel your membership at any time, but if you cancel your membership you may not be able to use your free postage that you got when you signed up. To get the special offer go to stamps.com and use the promo code STAMPS100. 
Online Custom Photo Stamps Discontinued
There are also used to be services and websites online that you used to be able to create personalized and custom mailing stamps. If you are sending invitations and save the dates for your wedding you could create photo postage stamps using pictures from your wedding. Also, with thank you cards you can do the same. Minted.com, Vistaprint.com, and PhotoStamps.com used to offer these services but when the United States Postal Service ended their customized stamps program all of these services could no longer provide custom stamps and customized stamps have been discontinued since June 9th, 2020.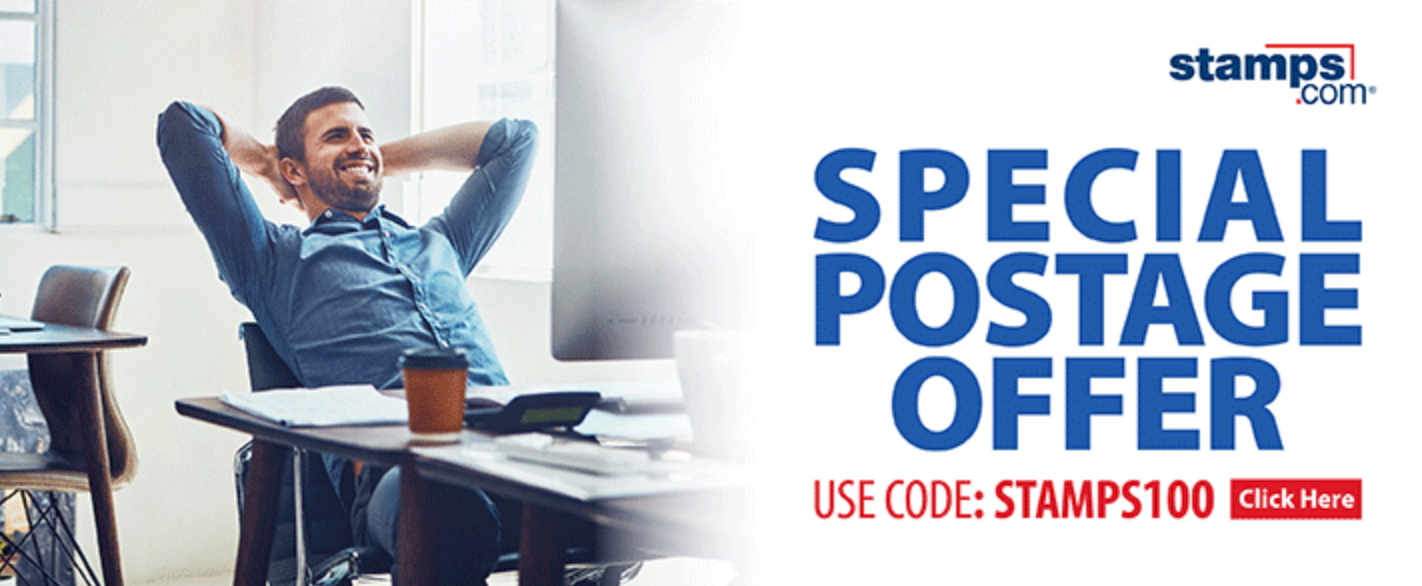 Amazon
Many people would never think to buy stamps from Amazon, but let's face it, Amazon has everything you could imagine listed to purchase. While Amazon does have some stamps you can purchase and get delivered through their 2 Day Prime shipping if you have an Amazon Prime account, they do not have all the stamps available that you can buy from the post office. You can buy forever stamps on Amazon in a few different designs. Amazon has individual sheets of stamps or rolls but they have limited availability compared to other places. 
You can, however, buy vintage and collectible postage stamps on Amazon. For people that collect unique, old, stamps and are looking for a specific stamp collection, you may be able to find it on Amazon sold by a third party seller. Because most stamps on Amazon are sold by third party Amazon sellers, and not Amazon or USPS, the prices might be higher and you may have to pay for shipping even if you have an Amazon Prime account. Some people also like using vintage stamps to make their envelopes beautiful and aesthetically pleasing. 
Vintage & Collectible Stamps
Vintage and discontinued stamps always maintain their value and are worth the amount designated on the stamp, no matter what the current postage mailing rates are. If you have a stamp with a value of 1 cent, and the current mailing rate is $0.55, you need to add stamps with a value of at least $0.54 to be able to mail your letter or postcard or whatever you want to mail. Forever stamps change in rate depending on the current mailing rates but the postage capability lasts forever. So if you have a forever stamp and it costs $0.55, a year later if it costs $0.75 you can use that same stamp without paying extra to mail your piece of mail. You can also buy vintage stamps on Etsy.
Grocery Stores
Many people would never know that some grocery stores sell postage stamps. Not all grocery stores sell stamps, but it doesn't hurt to go into your local grocery store and check to see if you can buy stamps there.
A lot of the big name grocery store chains will carry stamps, but if your store doesn't sell stamps and if it would be easier for you to get them there, you can always request that they carry stamps for shoppers to purchase.
Costco sells postage stamps in bulk and this is great when you want to mail things like save the dates, wedding invitations, or Christmas cards. Because you're buying them in bulk, Costco is able to give a cheaper, discounted rate on postage stamps. For special things you want to mail, you can also create custom postage stamps. 
Gas Stations
The same is true for gas stations as it is grocery stores. At some gas stations you can buy stamps, but most you can not. It never hurts to go to a gas station and ask if you can not make it to another store or location that sells postage stamps. 
ATMS
Not many ATMs give you the option to buy stamps, but some do. It depends on the machine. You can go through the drive thru at a bank and get stamps easily if there is an ATM machine near you that has that capability. 
Office Max/Staples & Other Office Supply Stores
At Office Max, Staples and other office supply stores you can buy stamps.  
Bookstores
Unfortunately, some people think you can buy stamps from a bookstore, but bookstores do not sell stamps. However, they sell books that talk about stamps. 
Walmart
Walmart is a grocery store, but it is also a department store where you can get more then food. They also sell clothing, home decor, outdoor things, and they even sell stamps. 
Target
Like Walmart, Target also sells stamps. But you should check with your local store before you go in looking to buy stamps because not all Target locations carry stamps to sell. 
Banks
If you go into a bank branch you can purchase stamps from the tellers at the front counter or through the drive thru. A lot of people would never think or know to buy stamps from a bank. However, banks obviously won't be able to sell you all the other supplies you'll need to mail a letter or another piece of mail. To get that you'll have to go elsewhere. 
It's nice to get stamps from banks if you're in need, and if you are already running errands and going to the bank it makes it a lot easier so you don't have to go to multiple places at once.
Pharmacies/Drug Stores & Convenient Stores
Drug stores and pharmacies like Walgreens, Rite Aid, CVS, and others sell stamps too. You can buy individual stamps or books of stamps depending on what you need by going to your local drug store.
Fedex Kinkos/UPS & Other Shipping Stores
Along with other shipping supplies, you can buy postage stamps from a Fedex (previously known as Kinkos) or UPS shipping store.
By Mail or By Fax
You can order stamps through the mail and fill out a form. USPS has the Stamps By Mail® program. When you submit the form, your local post office fulfills and gives the stamps to your mail carrier to deliver to your house but payment needs to be made first. Stamps are usually delivered between 2 and 3 days after the order is confirmed. 
Ordering stamps by fax may not be available anymore but it's best to check with your local post office to see.